It is getting to the end of the trip and I am going to just combine these two days into one post. Not much happened on the second day so its not worth it. We did find the a Laundromat that legit had black and white tv playing though.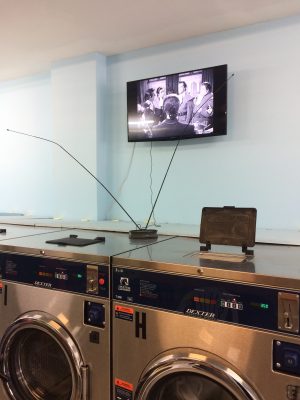 Our second day in Chicago we jumped on a bus and went up the Willis tower, but before we did that we grabbed a photo at the start of Route 66. We kind of did it backwards but we got photos at each end and in the middle in Flagstaff.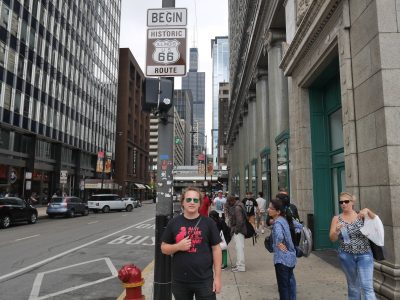 Willis Tower ( Sears tower ) is pretty impressive. Very taller and pretty long lines, although it was way worse when we were leaving. It was good views and worth it if you get there at the right time of day.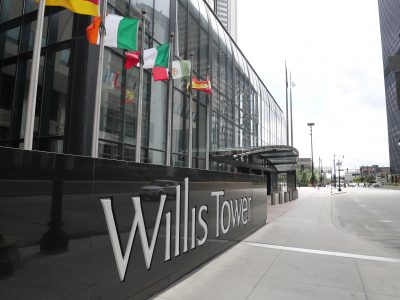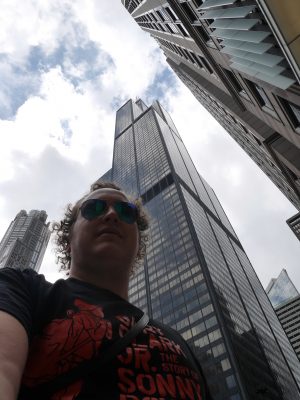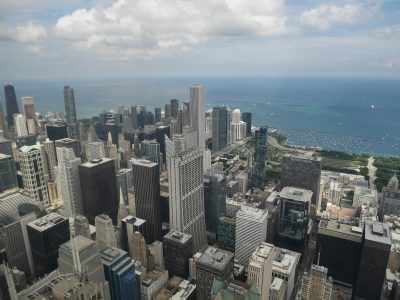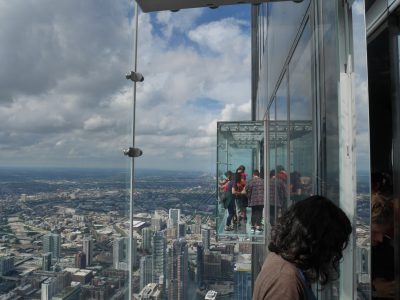 Most of the rest of the day was really just walking around Downtown and checking stuff out, like Navy Pier and Millennium Park.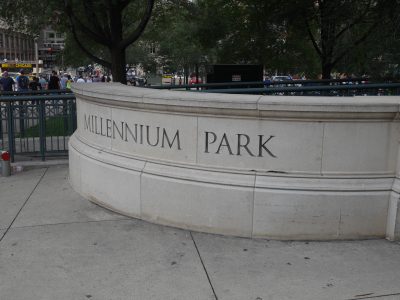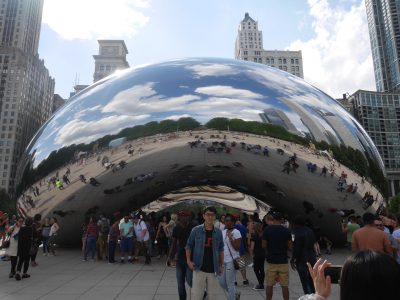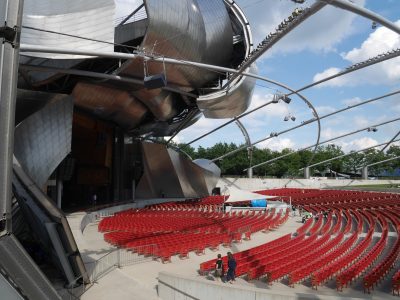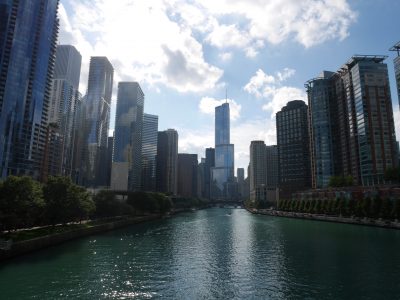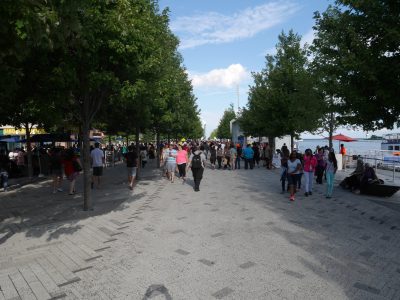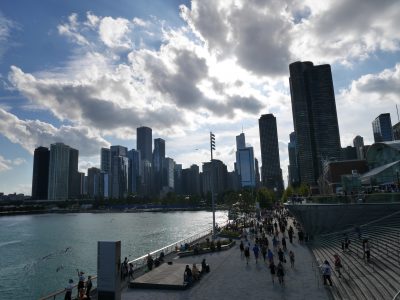 And the day finished up with some mean as ribs from Smoque BBQ. Best ribs I probably have ever had.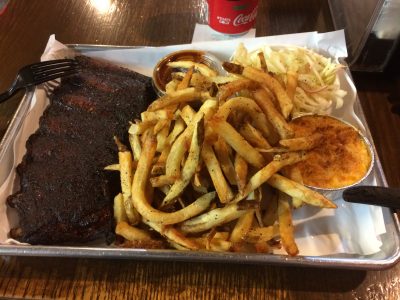 Now its time for our second to last big drive, Chicago to Niagara Falls. Illinois –> Indiana –> Ohio — > Pennsylvania –> New York State.
Really wasn't that eventful of a day just a few more state crossings ALOT of shithouse tolls roads. It shaved an hour and a half off our trip taking them but you pay pretty badly for it in $$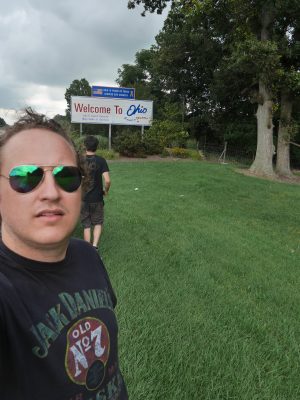 We did make a stop in Ohio to walk through the Rock and Roll Hall of Fame. Its 6 stories of museum and a lot to take in. You could spend days in there but unfortunately we had only an hour and a half for it. Got a good look around though, there was a big Jimi Hendrix section which was great, including 'the' guitar he used at Woodstock.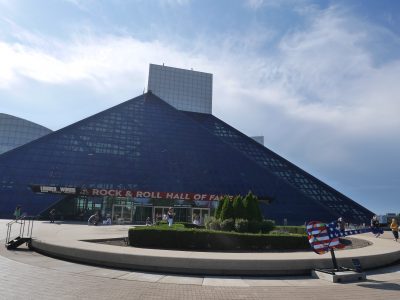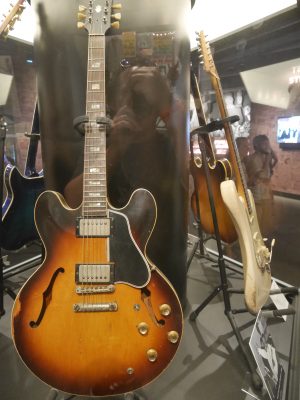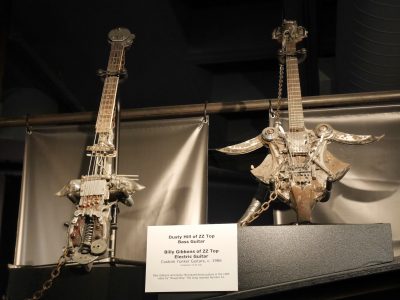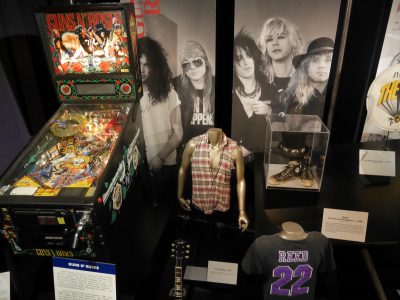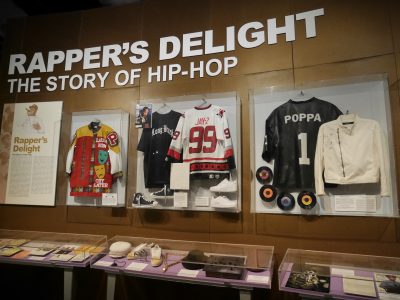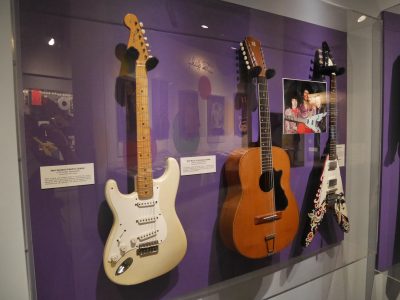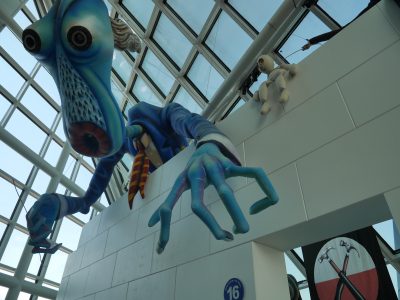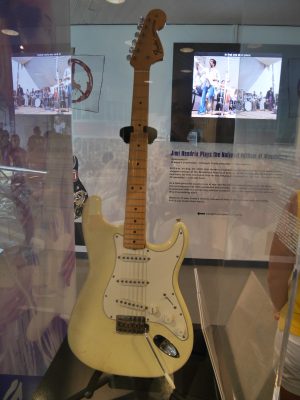 We once again hit the road and crossed two more state borders before arriving in Niagara Falls. These states love their toll roads and they love making it really confusing to figure out how much jangle you need to pay for it.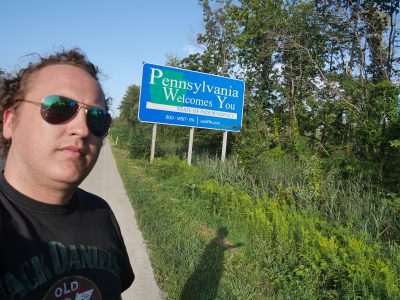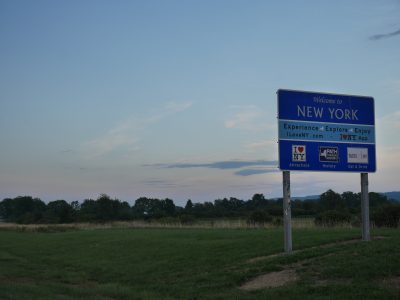 Finally arriving in Niagara Falls and Google getting confused where the hotel is we were sorted. The lady at the front desk said that Canada puts in Fireworks at 10pm which was only 30mins away. So we wander down and got some awesome photos and our first look at the falls.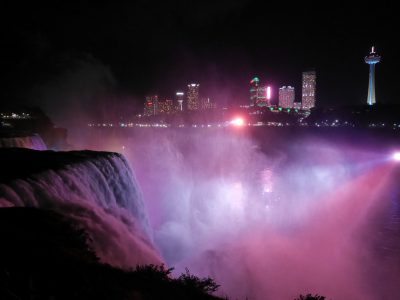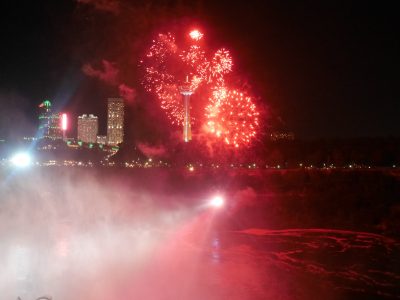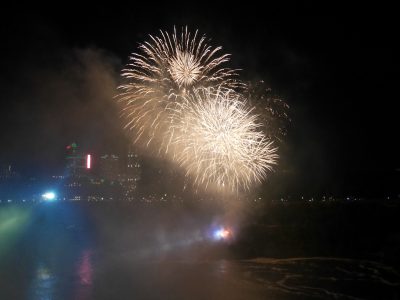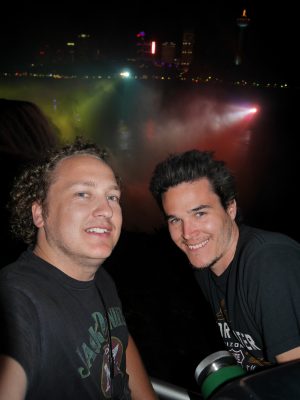 Even at night the falls look so amazing, majestic as all hell. Can't wait to see them in the daylight.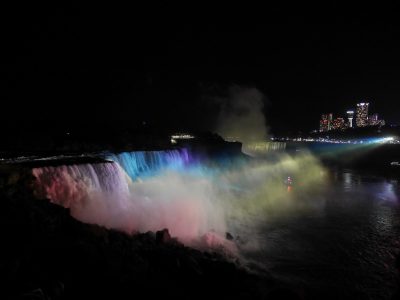 Total Trip Miles = 506 miles /  814 km
Miles on car = 19,099 miles
Total Trip Miles = 4,714 miles / 7,586 km