The one thing that people have told us in every state since we have landed is "be careful in Chicago". After the ordeal in Nashville we made sure we booked a nice big secure hotel with on site parking and double entry doors.
I think it is like any other city in the world, where you just do go to certain parts of town after the sun goes down. It's just the city more than most at the moment.
The start of day 1 started slow with us needing lots of sleep due to the night before, but we found ourself paying way too much for parking and going to Food Truck Friday by the Merchandise Mart. This place was right by the river and was a good first impression of the city.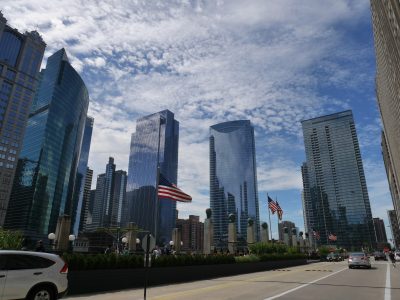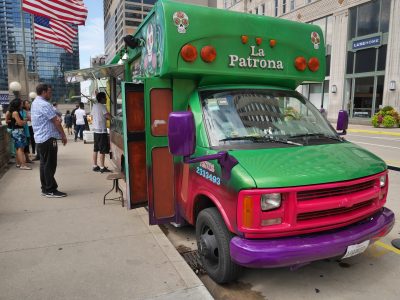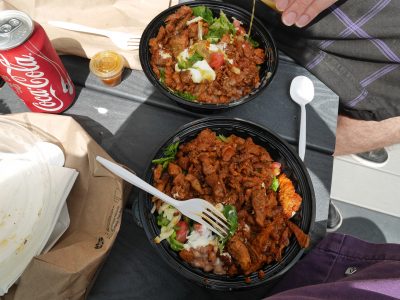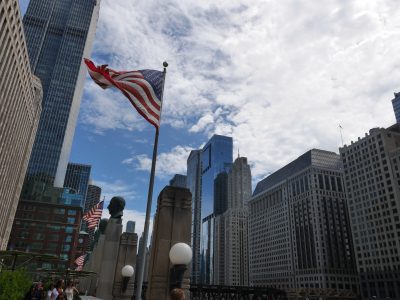 After a well needed belly filling we headed on to Wicker Park for a bit of a stroll, once again it was good to get on our feet and out of that car, as mean as the car is. First thing we saw ( and the first on real wildlife on the trip ) were some squirrels having a bit of a munch which fascinated Paul to no end.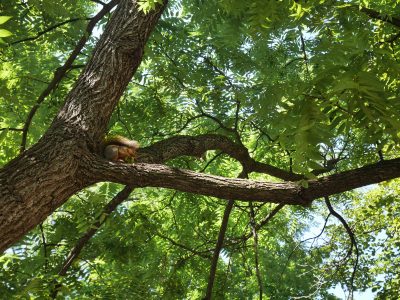 For the next few hours it was just wandering the streets, which really meant me looking at records and Paul looking at thrift stores for mean denim jackets.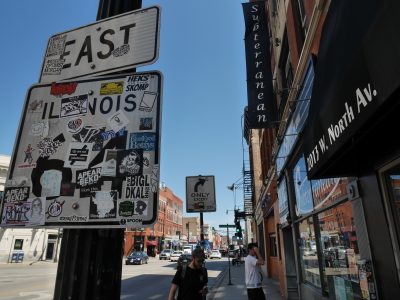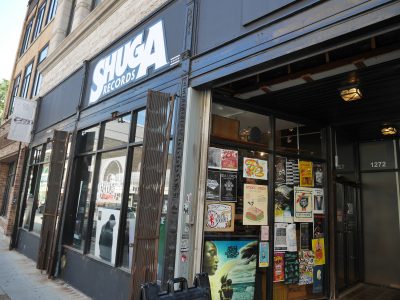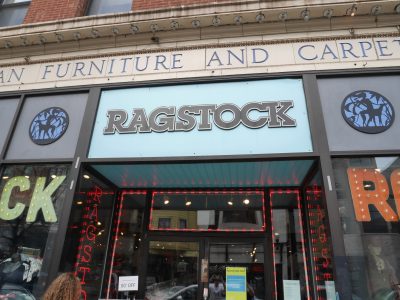 We did manage to find the meanest donut shop ever, called Stans Donuts. It was just intense on all senses, they had double chocolate peanut butter donuts.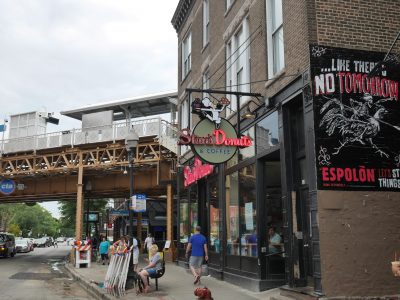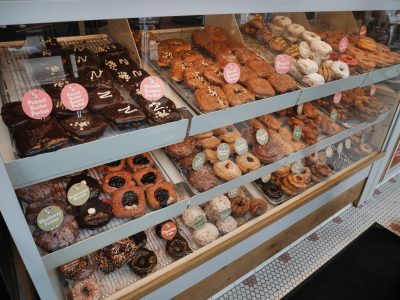 After devouring donuts and feeling sick, we went to go find me a "Welcome to Illinois" sign for the trip. I have managed to get one in every state so far. But we were defeated never found one after 1.5hours and just got photos of the bridges that trains shouldn't be using.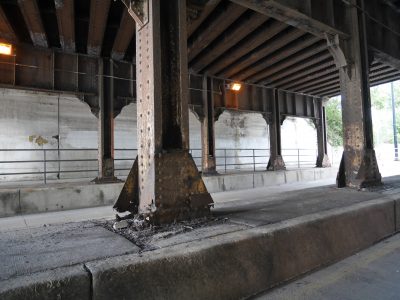 After a break at the hotel for a few hours we headed back out for food and music. On the list of things we had was "Lou Malnati's" and "Buddy Guys Legends". The pizza was amazing, we got the American smalls and couldn't even finish them. It's a pretty cool place where you can walk in, reserve a table, order our food and then get a text when the table is free and the food comes out at the same time, very good service and totally recommend.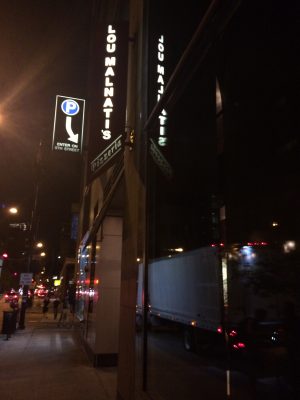 We then walked just around the block to Buddy Guys Legends. The venue was sweet but the cover charge seemed a bit steep at $20USD. We paid anyway got some of Buddys Brew and enjoyed some blues for the night. There was one guy who used to play with Howlin' Wolf for ten years singing which was awesome.