Was a slow morning today after the long haul drive from Austin the day before. A couple of useless storm chasers/aligator finders, I grabbed some breakfast while Paul slept some more.
In the morning we jumped on the 'street car' or for everyone else the Tram to the end of Canal Street. The street cars are $3 for a 24hour pass and are pretty convenient in the humid Lousiana heat. New Orleans sits around 32ºC and 80% humidity.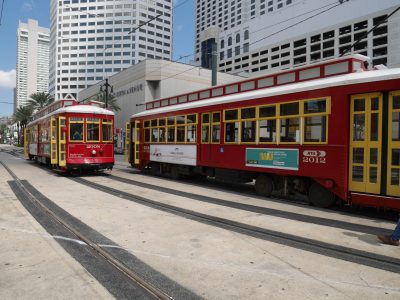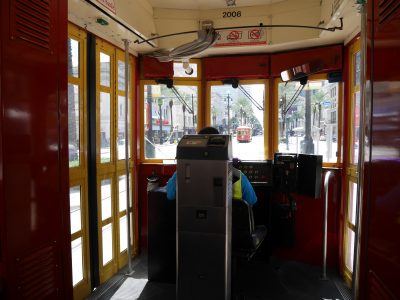 Walking down the river front of the Mississippi there was plenty to see, with boats coming and going, the Aquarium of the America's ( which had a massive bricked walkway carved with the donors names ) and it all ended at the French Markets.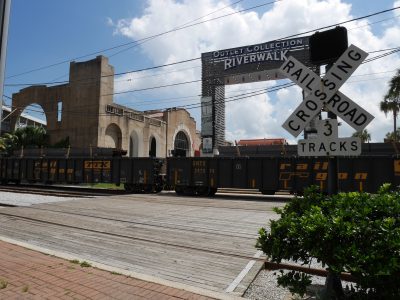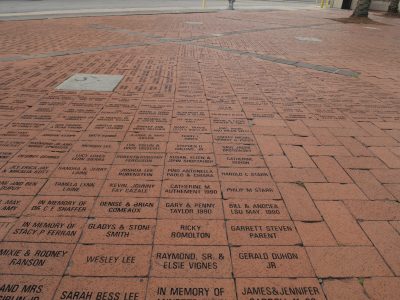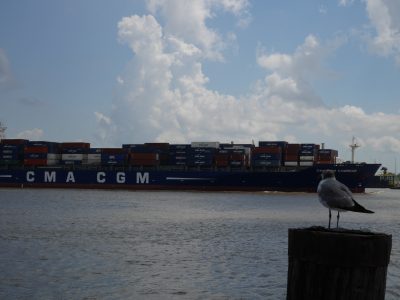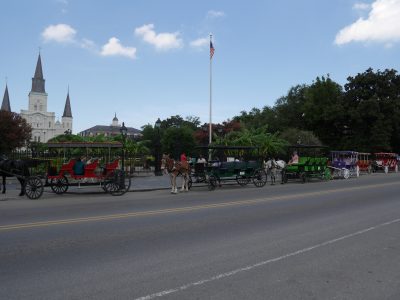 The French Markets were a collection of farmer's market type stalls and local cuisine booths. Both of us were on the hunt to eat something Alligator filled. I ended up finding the bluntly named 'Gator on a Stick' which couldn't be anymore on point. One of the coolest and funniest things I spotted was that a lot of the locals brand "New Orleans" as "N'awlins" which is spelt more like how they phonectically pronounce it.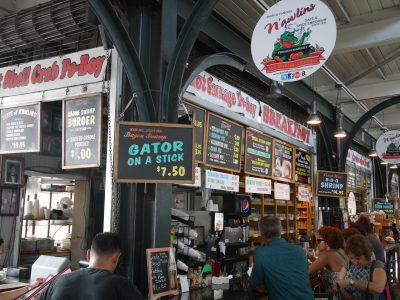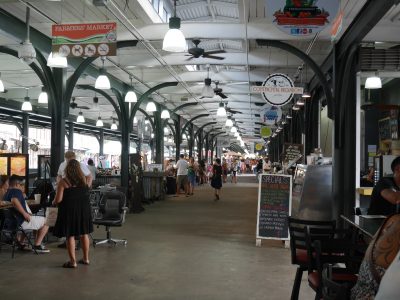 Luckily Paul was wrong and it was actually just a gator on a stick, rather it was just a gator hotdog, thing. Gator is pretty fatty and not my favourite, although I would be keen to try a gator steak.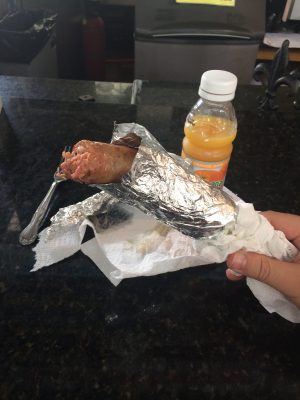 The rest of the afternoon was just walking around Frenchmen Street and working our way back to the hotel. The maps make it out to be a big walk ( 16 blocks on the map ) but it realistically didn't take that long. Through the side streets off the main roads the houses were colourful and rustic, it really felt like you were walking through the classic New Orleans everyone talks about, not just the drunk mess of a street that is Bourbon Street.
Paul did get talking to a local 'artist' that had supposedly painted a bunch of murals on some buildings on Frenchmen Street, but it was hard to distinguish what was actually true when he was drinking cheap beer and looking like he slept under a street sweeper. I'd like to think that he was telling the truth because the pictures were pretty cool.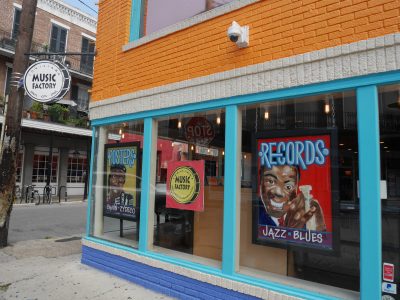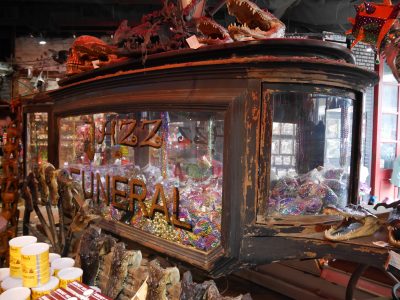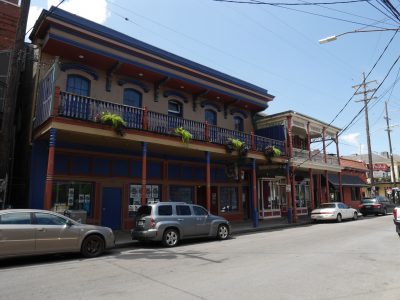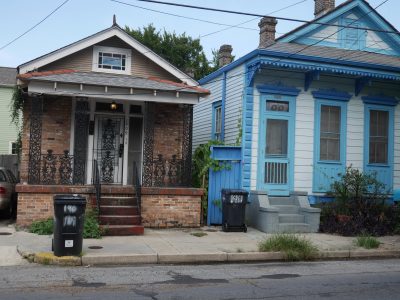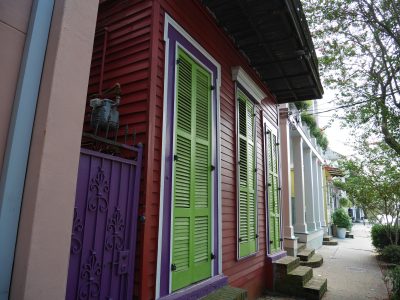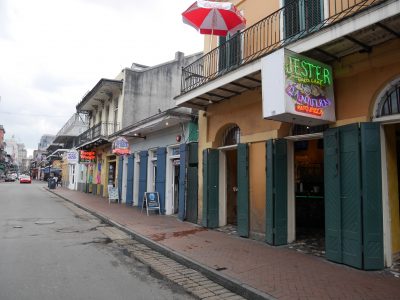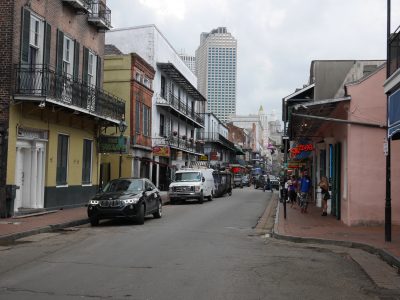 Walking the streets is a great way to see a city and I think we enjoyed it more. You kind of get sick of driving everywhere in the big cities like LA and Austin that it is really refreshing to get out on your feet and go for a walk, even if it is liking walking through soup. One of the most prominent things you notice when you get into the USA is that the level of homeless is a lot higher than at home. New Orleans and Austin even more so. Its hard to go through and intersection or walk a block without seeing the homeless, it makes you feel like the cities haven't figured out how to help them. Austin with its veterans and New Orleans with the victims of natural disasters.
As it came to night time we hoped down to The House of Blues so I could get some t-shirts ( seriously I need to stop buying myself t-shirts, although they may all fit in my pack with some handy ranger rolling ). Did some Googling and found good reviews of a place called Jimmy J's Cafe. Food was good and the setting was cool with custom printed skateboards on the walls.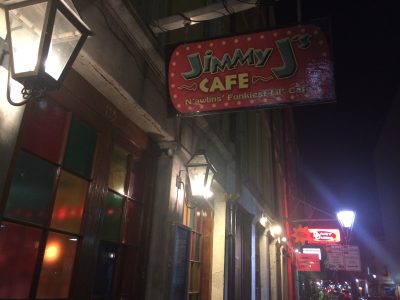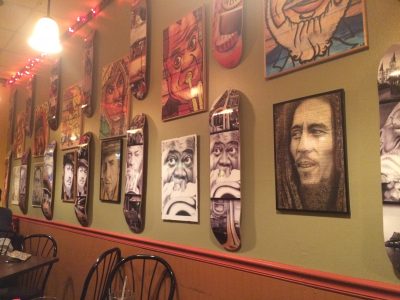 We grabbed the street car / tram again down to Frenchmen Street to check out the music scene. Almost everyone has told me it is the better part of the city to see good music, it is usually the locals choice over Bourbon Street. The music ranged from lo-fi rock, to blues at Bamboulas, jazz at The Spotted Cat Music Club and funk and 30/90. The funk band at the end was by far the highlight of the day, the 'band' was nothing more than local musicians who had signed up on a bit of paper and were just jamming till 2am, it was easily the most pumping and packed club on Frenchmen Street.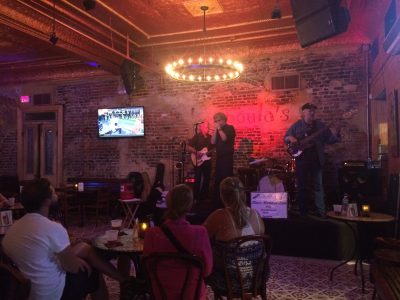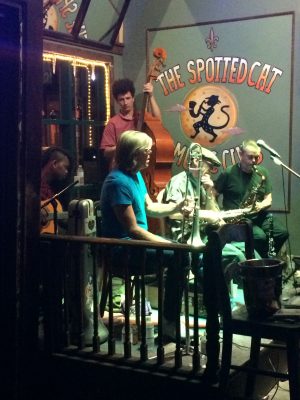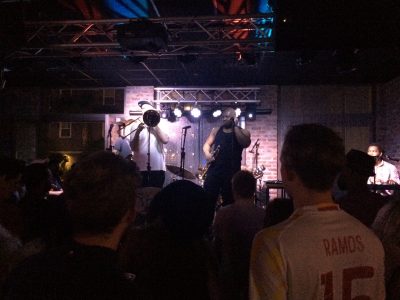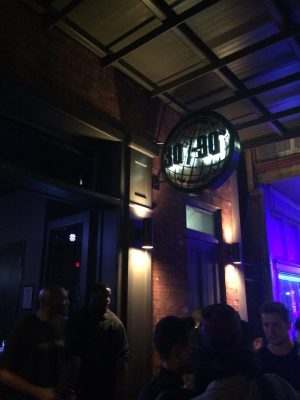 The music is all 'free' with a minimum of 1 drink purchase per set they do to sit and enjoy, with most drinks costing us $11 for two beers which isn't bad at all. Frenchmen Street is defiantely more my scene over Bourbon Street which just felt a bit pushed and a bit touristy, it actually had a vegas feel to it. I would recommend Frenchmen Street and the French Markets to anymore visiting New Orleans and day!