A trip to New Orleans wouldn't be complete without going to see som alligators. We went all Burt Reynolds on this place and jumped on an Airboat Adventures Swamp tour. It was located about 25mins from the French Quarter and I'd totally recommend it to anyone.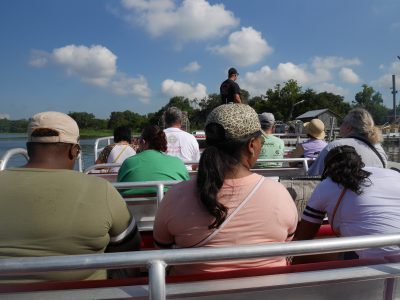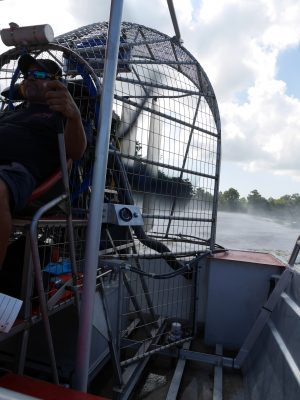 They did have a albino gator in a tank in the shop which was a bit sad but they said if would be dead if it were in the wild and there are only 50 in the world. The gators are definately use to the routine, as soon the air boat rocked up they headed right towards us.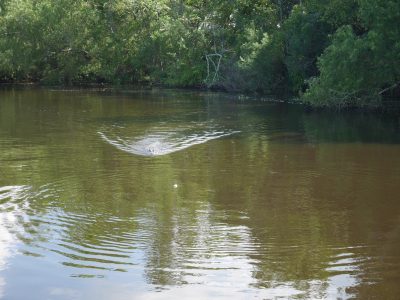 The guide said the best thing to get them to come up is marshmellows, something about them being white attacts them. Not sure how good they are for the gators but they didn't seem to mind. They have a blind spot above their eyes which the guide managed to get one on top of. He was pretty relaxed around them considering.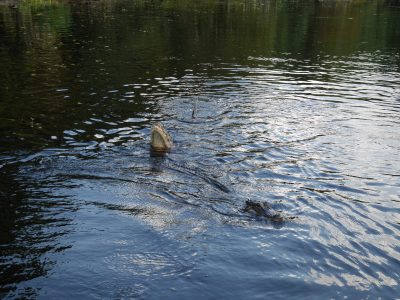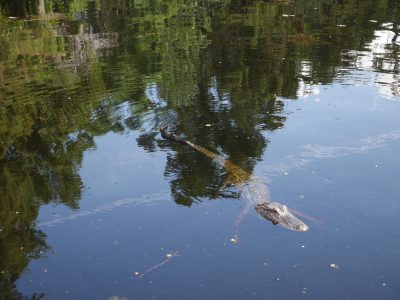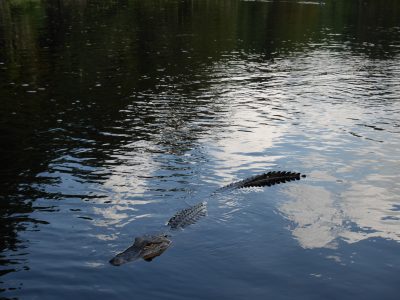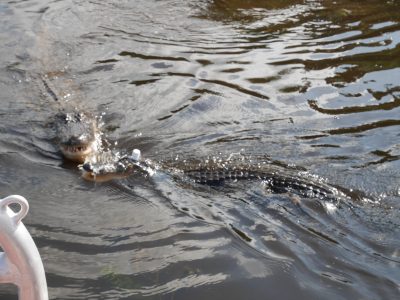 The Louisana swamps are a pretty creepy yet interesting place to go. If you have a good guide and go in the morning before it gets too hot it is well worth the trip. And as always, there are alligators, snakes and massive rats in the swamp if it wasn't terrifying enough.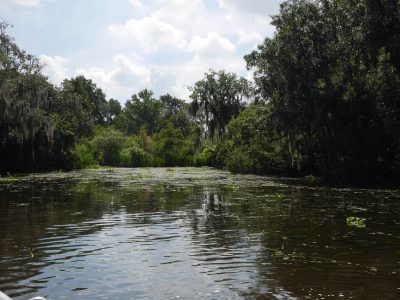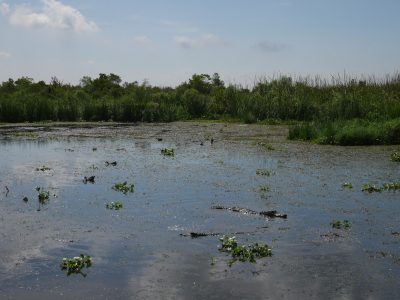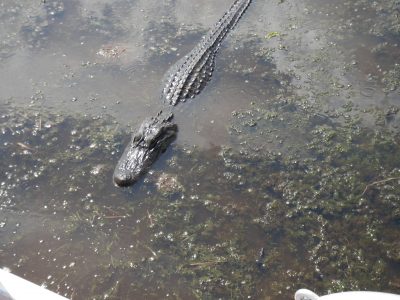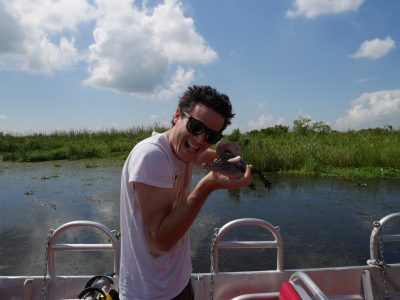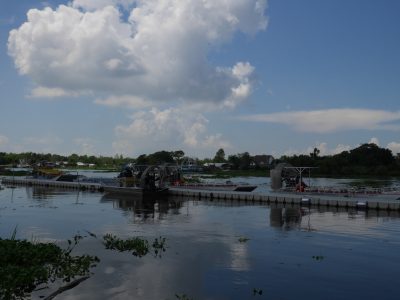 We both crashed for a bit after the late night and the early hot/humid swamp tour, but then headed out again that night back to Frenchmen Street for some food and maybe try to find some more music. We ended up at Dat Dog, an awesome little Hotdog place with amazing food and good beer selection. An Andygator beer and Bacon Werewolf for me and I was done for the night.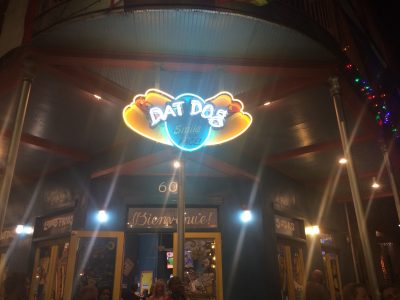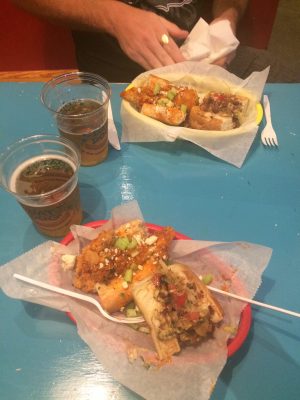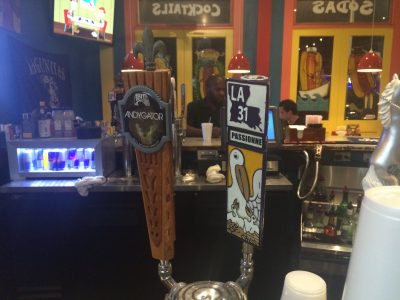 Only our way back we did run into the marching band on the street. According to people working at Dat Dog, they are not the most liked group in Nola. They were extremely loud and once they started you could barely talk to the person next to you in resturants or on the street. Interesting entertainment for tourists though I guess.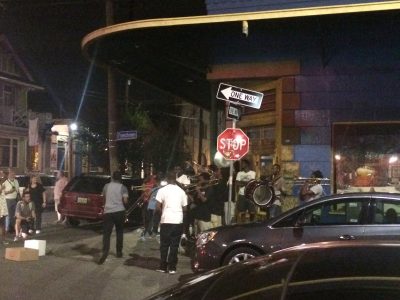 And one last note for the day, it is the whinge about what Paul and I have come to refer to as "jangle". It is the shit house Amercian currency denominations of 1c, 5c, 10c and 25c. You end up with some much of this crap that you need another coin bit in your wallet. Paul and I spend most so much time at every purchase trying to see if we can rid ourselves of the "jangle". This is not even two dollars, outrageous.